About Heidi
Heidi Helfand is author of the book Dynamic Reteaming. She coaches software development teams using practical, people-focused techniques, with the goal of building resilient organizations as they double and triple in size.
Heidi is currently Director of Product and Technology Excellence at Procore Technologies. She draws on her vast experience from coaching there, as well as at AppFolio and Citrix Online, where Heidi was on the original development team that invented GoToMeeting and GoToWebinar. Heidi is based in Southern California.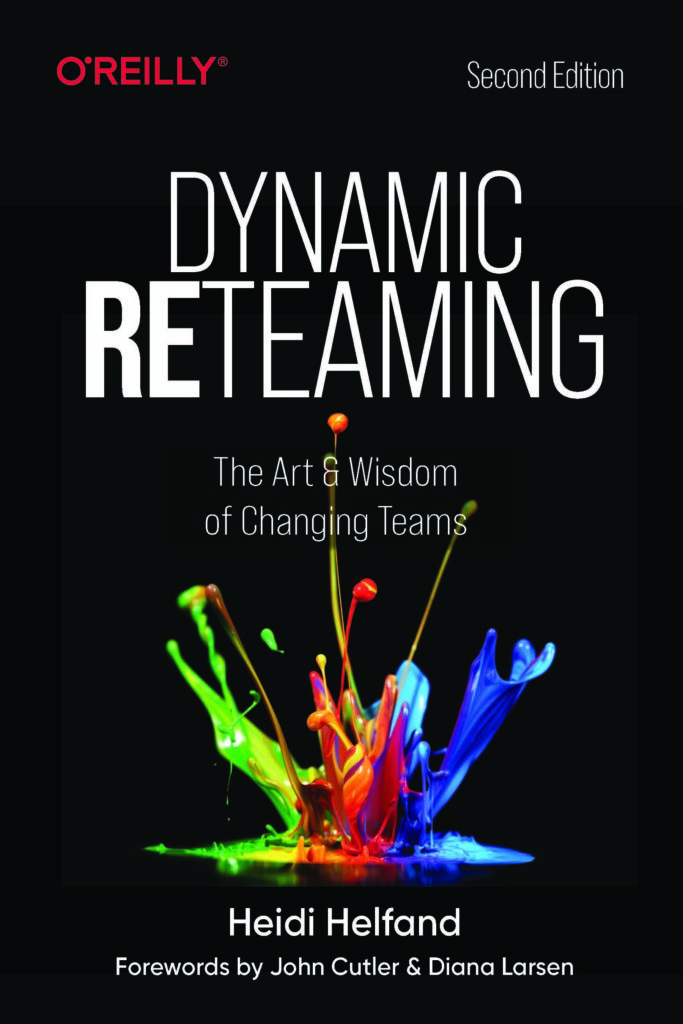 The Book
Your team will change whether you like it or not. People will come and go. Your company might double in size or even be acquired. In this practical book, author Heidi Helfand shares techniques for reteaming effectively.
Based on research into well-known software companies, the patterns in this book help CTOs and team managers effectively integrate new hires into an existing team, manage a team that has lost members, or deal with unexpected change.
What People Say About the Book
"
Building effective teams is hard. A good team is a dynamic thing that changes all of the time. Understanding this and using it to help to guide your team is a cornerstone of any approach to continuous improvement. Heidi's book describes powerful, real-world patterns based on her extensive experience that will help you to reflect on what is happening in your team and give you a guide for what to do next."
—Dave Farley, coauthor of Continuous Delivery
"
Heidi's work on Dynamic Reteaming has helped us develop specific strategies for growing our team in a way where individuals feel like they are contributing work that matters. In today's fast-paced environment where team members' joining and departing is a constant, Heidi's book helps leaders think through how to best navigate change and even turn it into a competitive advantage"
—Andrea Goulet, Cofounder and CEO, Corgibytes
Past Talks with Heidi
Dynamic Reteaming at Fast-Growing Companies
GoTo Chicago | 2019